Since we added Bailey, our cockapoo, to the family — I have definitely become a dog mom. In true fashion, some of my favorite things to find are cozy sweaters, fun toys, and healthy treats for our pup.
From my pieces to make traveling with your dog easier to the cutest camping gear and everything in between, I've put together the ultimate list of dog essentials.
Here's my holiday gift guide featuring the best products for your favorite dog!

Dog DNA Ancestry
Wisdom
Are you curious about what your dog's DNA looks like? Learn all about your pet's history and find information about how to best care for them based on their ancestry.
Shop Now
Pet Pawprint Ornament
What a sweet sentiment! Capture your pet's paw print to hang on the tree. This kit includes air-drying clay, a shaping ring, rolling pin, hole punch, and 1 red grosgrain ribbon making it super easy to do. The clay doesn't require any mixing or baking—just knead, roll out, wet your pet's paw, and press gently into the clay!
Shop Now
Pet Teepee
Made of durable cotton canvas (so it can be washed easily!), this canvas tent with pine wooden poles is the cutest little house for your pupper!
Shop Now
Customized Dog Socks
How much fun are these? Handmade in Portland, Oregon, these are the cutest customized socks. All you need to do is select your size, color, and message them a picture of your pup!
Shop Now
Adjustable Ombre Leash
Found My Animal
Walk on! This leash is made with marine-grade rope and can stand up to hundreds of pounds of pull—so it will endure even the most eager of pups.
Shop Now
Boomer 8 Dog Bowl
Yeti
Designed for durability, this stainless steel, non-slip dog bowl is perfect for kibble, water, and prime cuts of your dog's favorite meat.
Shop Now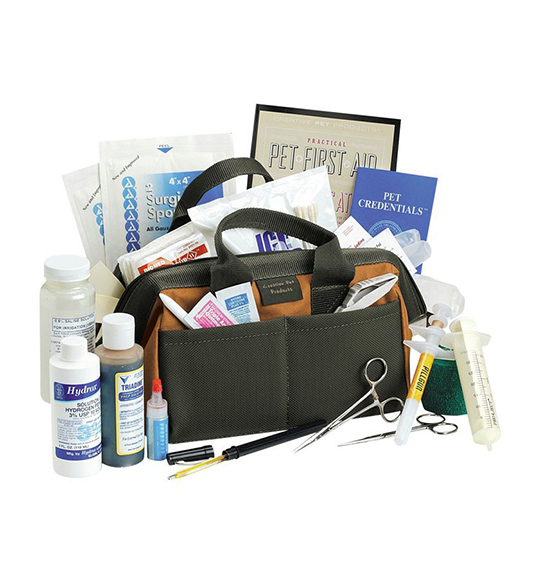 Sporting Dog First Aid Kit
L.L. Bean
For the dog that goes on all the adventures, this supply kit is packed with everything you need to treat your dog in almost any situation.
Shop Now
Recycled Placemat
L.L. Bean
Keep both your pet's feeding area and your floors clean with this placemat constructed from recycled plastic. It's got a rubber backing to keep it in place and dries quickly.
Shop Now
Smart Feeder
The whole tower is storage for the food — with a desiccant so it stays fresh for weeks. I schedule Bailey's food to dispense automatically twice a day and I can control it from my phone via the app! Read my review about it here!
Shop Now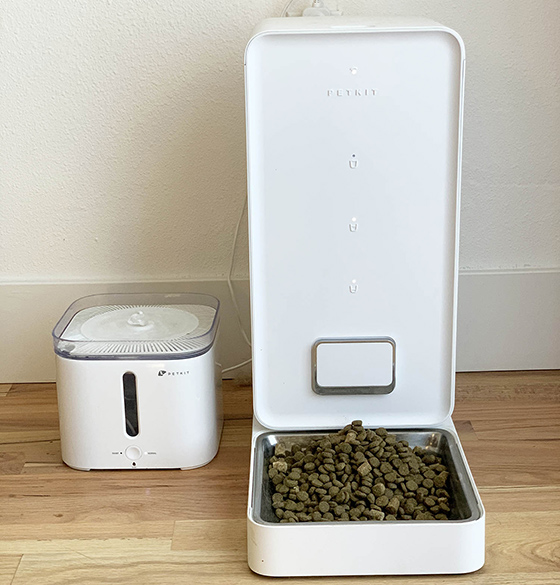 Water Fountain
The water fountain holds quite a bit so I'm not always refilling it either. It's technically a cat fountain, but it's nice to not constantly be refilling a bowl. 🙂
Shop Now
No-Hide Dog Chews
If you're not a fan of the beef chews, these are no-hide treats made from a healthy blend of peanut butter and pure ingredients that have been hand-rolled, baked, and air-dried.
Shop Now
Folding Dog Bath Tub
Bath time made easy! Bath your pet without the backache. This portable tub fits inside your bathtub or shower (or you could opt for the backyard).
Shop Now
Paw Soother
Natural Dog Company
This heals dry, cracked, and irritated dog paw pads with organic, all-natural ingredients.
Shop Now

Do you have any favorite brands for your beloved pup? I'd love to hear in the comments below!